Welcome Erin!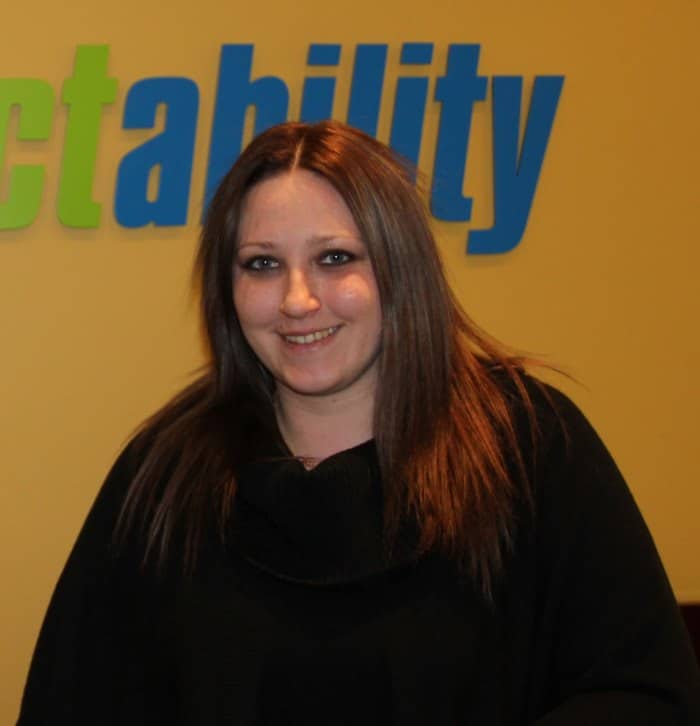 This month we're thrilled to welcome a new Connectability team member!
Erin Krumins, our new Office and Marketing Administrator, adds 10+ years of experience in customer service and administration.
Originally from Pickering, Erin moved to Toronto almost a decade ago. In her downtime she enjoys playing goalie as a member of two different women's hockey teams, but when Erin's not on the ice she enjoys travelling and reading.
Before joining Connectability, Erin worked for several years as a branch manager for a very large retail chain, and as a result has developed a very customer-focused mindset with an emphasis on delivering a positive result every time.
Erin is very ambitious and will always go out of her way to help customers. If there's something she can do to help, you can be sure that she'll get it done efficiently and effectively!
Erin is always looking to try new things and see how she can improve in the future. In her new chapter with Connectability, Erin aims to develop some strong, long lasting, and trustworthy relationships with both co-workers and clients alike.
We're very excited to welcome Erin to our team and we know that you'll enjoy working with her!