Exclusive FREE Report:
When You Fall Victim To A Cyber-Attack Through No Fault Of Your Own, Will They Call You Stupid…Or Just Irresponsible?
Read this guide and you'll discover:
A checklist to help you quickly determine whether or not your current IT company (or staff) are doing what they should be doing to protect you from ransomware, viruses, disgruntled employees and a host of other threats. You DO NOT need to be technical or understand "geek speak" to benefit from this.
The #1 threat to your organization that most IT departments never even address. I can practically guarantee this is one critical security area that is being neglected in your organization, at some level, right now.
Why antivirus and firewalls provide only base-level protection, and how cybercriminals easily sneak around these to hack your organization.
How to avoid having to pay a ransom to hackers even if they lock your data and corrupt your files. (You DO remember the Crypto Locker malware that forced an untold number of businesses to pay several hundreds to several THOUSANDS of dollars to unlock their files, or kiss them goodbye forever?)
Five specific security measures you want to put in place IF you are using cloud computing or mobile devices to access your company network.
What to do IF we find unaddressed vulnerabilities and shortcomings in your IT security, backups and management – you might not want to march into your IT guy's office and take
Get Your FREE Report NOW!
Download The Free Report Now!
Important! We hate spam as much (or more!) than you and promise to NEVER rent, share, or abuse your e-mail address and contact information in any way.
Provides Multiple Tech Solutions At Record-Breaking Time
We engaged Connectability early in 2015. We have been very happy so far. The response time is swift and staff are very knowledgeable. I like the way Connectability offers multiple solutions to issues. It makes the decision process easier – who doesn`t want that when it comes to their IT concerns?
Cathy Matyskiel
Office Manager
MD+A Health Solutions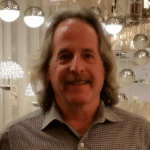 We have been with Connectability for almost two years. They have provided us with great service and the comfort of knowing that if we have a problem, they quite often know about it before we do, and fix it with minimal down time, if any at all.
Michael Gladstone
General Manager
Royal Lighting