FREE Executive Webinar:
"15 Critical IT Security Protections EVERY Business Must Have In Place NOW To Avoid Cyber Attacks, Data Breach Lawsuits, Bank Fraud and Compliance Penalties"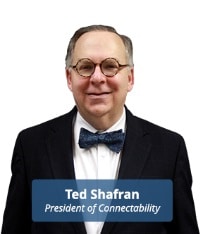 Webinar Details:
LIVE: February 22nd, 2017
Event Time: 1:30 p.m. - 2:30 p.m.
During This Webinar You'll Discover:
The scary risks of mobile and cloud computing – and 15 critical policies, procedures and protections EVERY business must have in place NOW to protect themselves; overlook even one and you're exposing yourself to security breaches, damaging and expensive litigation, employment lawsuits and having confidential company information exposed to competitors, hackers and cyber criminals.
The #1 security threat to your business that anti-virus, firewalls and other security protocols are defenseless to.
A SHOCKING truth about bank fraud that most businesses don't know about that could (literally) wipe out your bank account.
Why firewalls and anti-virus software give you a false sense of security – and what it REALLY takes to protect your organization against new threats and today's sophisticated cybercrime rings.
Who Should Attend?
C-Level executives and managers who are concerned about: lost or stolen devices, privacy of confidential information, employment litigation introduced when employees use personal devices to access company data and State and Federal laws that carry heavy fines for lost or stolen data. This is of particular importance for those organizations that handle ANY sensitive data such as credit card and financial information, medical records (or serve clients who have medical records) or who simply want to avoid having their bank account wiped out due to a cyber-attack.
Within weeks of taking over our IT support, Connectability solved the problems that our old provider couldn't fix, including a VoIP issue that had frustrated us for months.
They also identified opportunities to cut software subscription fees and reduce our Internet costs. And, they accomplished this without any loss of efficiency or functionality. We are very pleased with the value they created and the professional service, as they are eager to respond whenever we have questions or issues. Matthew Bacchiochi Vice President, Gavin Management Group
Register By Completing
The Form Below:
Meet Your Presenter:
Ted began his journey into the IT world while still a computer science student at York University in Toronto. As a student, Ted founded the KTS Systems Group, a developer of specialized software that eventually grew to 80 staff members in 4 large North American markets. After selling KTS in 1995, Ted went on to found Connectability, focused on the rapidly growing market for computer and network infrastructure services and consulting....more"