Free Executive Webcast
Shooting Phish In A Barrel: Why Cybercriminals Win and How You Can Protect Yourself
It's no secret – cybercrime is at an all-time high.
While businesses struggle to adapt and stay safe, cyber criminals are already working on the next "big thing". They're an intelligent and determined group, and it takes continuous attention to cyber security to avoid attacks.
In this webcast, Ted Shafran, Connectability's President & Founder, will cover some best practices around avoiding one of the nastiest and most common forms of cyber-attack: Phishing.
During this webcast you'll learn:
What Phishing is and why it's so prevalent
Why Phishing is one of the preferred methods of cybercrime today
The common ways cybercriminals gather your information
When and where you need to be most cautious online
How you can avoid falling victim to a phishing attack
What you need to do to protect your organization
Who Should Attend?
Managers and C-Level executives who are concerned about data theft, data loss, reputational damage and the privacy of their information. This is especially important for organizations that handle sensitive data like credit card and financial information, client lists or medical records. Frankly this is relevant to ANY organization that is nervous about having their bank accounts wiped and their information exposed due to a phishing attack.
Don't get "hooked" by phishing attempts. Attend this webcast to learn how you can protect yourself!
Meet Your Presenter: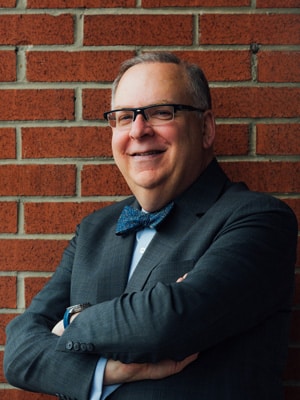 Ted Shafran Founder & President
Ted Shafran is the President and founder of Connectability Inc., and author of the book "The Business Owner's Common-Sense Guide To Trouble-Free IT". Having lived through far too many dismal service experiences, Ted founded Connectability with the goal of changing how a service business should be providing service to its customers. That's why he is so passionate about delivering strategic consulting advice and exceptional customer service to all his customers!
Ted has been in the computer industry for over 40 years, so he has the experience and know-how to help you leverage technology to achieve the goals of your business. Ted's journey began when he founded KTS – a developer of specialized software - when he was just 22 years old. He spent the next 18 years building KTS until it had 80 staff members and offices in Toronto, Montreal, New York and Los Angeles. After selling KTS in 1995, Ted saw a growing need for computer and network infrastructure services and consulting. To fill that need he founded Connectability. Ever since then, he's been delivery industry leading IT services and support to businesses across the GTA.