How Disaster-Proof Is YOUR Network?
FREE Security Audit Reveals The Truth.
As a prospective customer, we would like to offer you a FREE Network Health Check and Diagnosis (a $697 value). During this health check we will perform a comprehensive audit of your entire network to look for potential problems, security loopholes, spyware and other hidden problems that will cause the computers on your network to run slow, act funny, crash and lose data.
During this audit I will come on-site and…

Pinpoint any exposure to or risk from hackers, viruses, malware, spam, data loss, power outages, system downtime, and even employee sabotage.
Review your system backups to make sure the data CAN be recovered in case of a disaster. You don't want to discover that your backups were corrupt AFTER a major disaster wiped out your network.
Scan your network for hidden malware and viruses that hackers "plant" in your network to steal information, deliver spam, and track your online activities.
Look for hidden problems that cause error messages, slow performance, and network crashes.
Answer any questions you have about your network or keeping it running problem free. I can also give you a second opinion on any projects you are considering.
There Are No Strings Attached,
But You Have To Hurry…
As you might have guessed, I cannot extend this offer forever, because time and staff limitations simply won't allow it. We can only conduct this Audit for the first 5 companies that reach out. So, if you are concerned about your network security or reliability, call NOW!
If you want to say goodbye to your computer problems and stop worrying about the security of your data from hardware failures, viruses, hackers, and other threats, then you'll want to sign up right now for this Free Network Security Audit.
Complete The Form Below To Gain Access To Your FREE Network Security Audit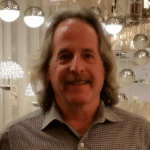 "We have been with Connectability for almost two years. They have provided us with great service and the comfort of knowing that if we have a problem, they quite often know about it before we do, and fix it with minimal down time, if any at all."Read more
Michael Gladstone,
General Manager
Royal Lighting