FREE Managed IT Fact Sheet
Gain valuable insight on the ways Managed IT Services boost small and medium businesses with Connectability's FREE Managed IT Fact Sheet for SMBs
Elevate Your Business's IT Through Managed IT Services
A full-sized IT team often isn't a viable prospect for a small- or medium-sized business (SMB). In most cases, your SMB's IT will perform better through a managed IT arrangement.
Our FREE Managed IT Fact Sheet outlines how a managed IT arrangement will help your business, and more. It also explains the types of services you can expect under Connectability's Managed IT solutions, such as computer and server support, remote network monitoring, data backup and disaster recovery, network security, and technology planning.
In this Fact Sheet, you'll find:
A clear and practical definition of what managed IT solutions are
Reasons why managed IT services are better than a traditional break/fix solution
The different types of managed IT services
The key benefits of Connectability's Managed IT Services for your business
Our FREE Managed IT Fact Sheet will dispel any doubts you may have about managed IT solutions. It will also provide you with practical insights on how it can improve specific processes in your operations. You'll also gain a deeper understanding of the inner workings of a comprehensive managed IT service, so you'll know what you should expect for the money you are paying.
Get Your FREE Checklist Now!
Download The Free Report Now!
Important! We hate spam as much (or more!) than you and promise to NEVER rent, share, or abuse your e-mail address and contact information in any way.
Provides Multiple Tech Solutions At Record-Breaking Time
We engaged Connectability early in 2015. We have been very happy so far. The response time is swift and staff are very knowledgeable. I like the way Connectability offers multiple solutions to issues. It makes the decision process easier – who doesn`t want that when it comes to their IT concerns?
Cathy Matyskiel
Office Manager
MD+A Health Solutions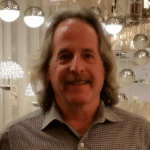 We have been with Connectability for almost two years. They have provided us with great service and the comfort of knowing that if we have a problem, they quite often know about it before we do, and fix it with minimal down time, if any at all.
Michael Gladstone
General Manager
Royal Lighting