FREE Disaster Recovery Planning Template
Are you having trouble creating your disaster recovery plan? Download our no-cost, no-obligation Disaster Recovery Planning Template as the basis of your exhaustive disaster recovery plan
Here's How Our Disaster Recovery Planning Template Helps You:
A disaster recovery plan is a comprehensive set of steps that must be followed in the event of a disaster and it also details what your recovery objectives are. This extensive plan is full of important details that need to be organized carefully, and if you lack the necessary experience in disaster recovery planning, this can be a very complicated process. Our Disaster Recovery Planning Template addresses this issue by providing a very detailed template that allows you to put your plan together in one convenient document.
Our Template will help you:
See the broad categories and subcategories of your disaster recovery plan
Organize all the important information into concise formats for ease of access
List out the various steps that your disaster recovery plan will follow
Anticipate the data, details, and processes you need to complete in the future
With our Disaster Recovery Planning Template, you'll be able to fill in the plan on your own but there might be various aspects that you are unfamiliar with. To avoid the pitfalls of bad planning and execution, you can also contact our team to create a disaster recovery plan that suits your business perfectly.
Get Your FREE Checklist Now!
Download The Free Report Now!
Important! We hate spam as much (or more!) than you and promise to NEVER rent, share, or abuse your e-mail address and contact information in any way.
Provides Multiple Tech Solutions At Record-Breaking Time
We engaged Connectability early in 2015. We have been very happy so far. The response time is swift and staff are very knowledgeable. I like the way Connectability offers multiple solutions to issues. It makes the decision process easier – who doesn`t want that when it comes to their IT concerns?
Cathy Matyskiel
Office Manager
MD+A Health Solutions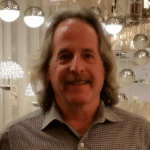 We have been with Connectability for almost two years. They have provided us with great service and the comfort of knowing that if we have a problem, they quite often know about it before we do, and fix it with minimal down time, if any at all.
Michael Gladstone
General Manager
Royal Lighting