FREE Disaster Planning Checklist
Having trouble setting up your organization's disaster recovery
plan? Download our no-cost, no-obligation Disaster Planning
Checklist to get you started
Here's why you need a Disaster Planning Checklist:
Creating a disaster plan that fits your company's recovery objectives can be a difficult and time-consuming process, especially if you have no experience in creating a plan from scratch. That's why our Disaster Planning Checklist will be the perfect starting point for creating a disaster recovery plan that achieves all your objectives and safeguards your company's future.
Our Checklist will help you:
Develop an understanding of the factors that contribute to a successful recovery plan
Divide your planning strategy into "Risk Assessment" and "Mitigation and Planning Strategies"
List out the various steps you need to take in creating a disaster recovery plan in chronological order
Anticipate the data, details, and processes you need to complete in the future
Creating an effective Disaster Planning Checklist and testing it requires deeper technical knowledge as well as experience in disaster recovery planning. You can leverage the skills of the team at Connectability to create a customized disaster recovery plan for your company without the hassle of doing it yourself.
Get Your FREE Checklist Now!
Download The Free Report Now!
Important! We hate spam as much (or more!) than you and promise to NEVER rent, share, or abuse your e-mail address and contact information in any way.
Provides Multiple Tech Solutions At Record-Breaking Time
We engaged Connectability early in 2015. We have been very happy so far. The response time is swift and staff are very knowledgeable. I like the way Connectability offers multiple solutions to issues. It makes the decision process easier – who doesn`t want that when it comes to their IT concerns?
Cathy Matyskiel
Office Manager
MD+A Health Solutions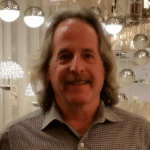 We have been with Connectability for almost two years. They have provided us with great service and the comfort of knowing that if we have a problem, they quite often know about it before we do, and fix it with minimal down time, if any at all.
Michael Gladstone
General Manager
Royal Lighting