February Gadget of the Month: The Nest Learning Thermostat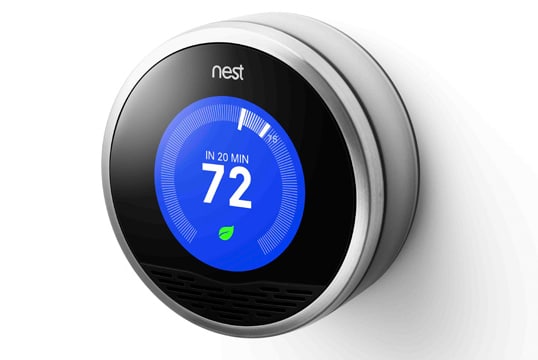 Looking for an easy way to save money on your heating and cooling bills? Look no further! It's called the Nest Learning Thermostat.
An old-fashioned thermostat wastes your money by running your heating and cooling even when you don't need it. And most programmable thermostats are just too complicated for the average consumer.
That's where Nest shines. The Nest is a learning thermostat. For the first few days you teach it your preferences by simply turning the dial to your preferred temperature. In no time it's programming itself! This allows the Nest to set the most energy efficient temperature at all times.
The Nest also senses when you're away and automatically sets the thermostat to an energy efficient temperature. Even if the thermostat isn't in a high traffic area of the house, it's able to tell when you're away, 90 percent of the time.
The Nest can also be controlled remotely from your smartphone, tablet or laptop. So if you're coming home from a trip and it's -20°C outside, you can set your thermostat to your desired temperature and by the time you get home your house will be nice and toasty! There's even an app that allows you to track energy savings so you can be sure it's working! The app also allows you to see the schedule Nest has built for you and change it if you're not satisfied.
If you're worried about installation costs, 75% of Nest customers are able to install it themselves in 30 minutes or less. And if you're not comfortable doing that, Nest pros are always available. You can even request quotes from up to 5 different vendors on the Nest website!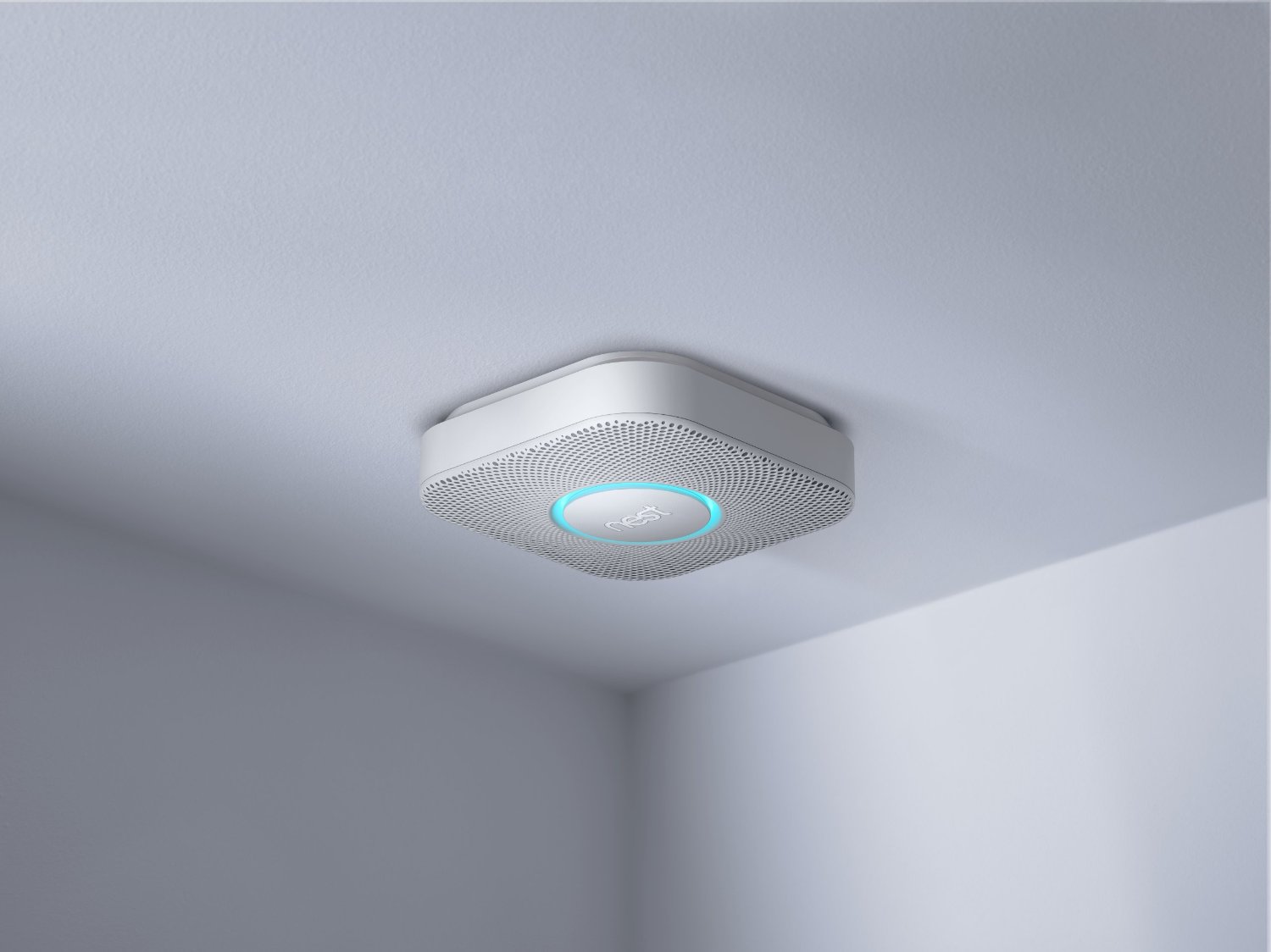 Nest also offers a product called the Nest Protect that detects smoke and carbon monoxide levels and will inform you out loud when there is a problem. It can even track the urgency of the situation and alert you in different way depending on the severity.
The Nest Thermostat and the Nest Protect are available at Nest.com for $250 and $100 respectively. You can also find them at a number of retailers Amazon, the Apple Store, Best Buy, and Home Depot.