Free Executive Webcast
Think Your Email Is Safe? Think Again! Learn How You Can Prevent Your Email From Being Compromised
During the webcast, you'll learn:
The most common way cybercriminals gather your information
How you can avoid falling victim to an email scam
What you need to do to protect your organization from external threats
What solutions and protections your email security system must have
For a long time, email has been the number one method used by businesses to communicate and stay connected with their partners, colleagues, vendors and clients. Your email is your connection point to your business, and without it most of us would be completely lost. Imagine if you couldn't access your email? Or, what if all your confidential emails were exposed to the world? Terrifying, right?
In the early days of business networks, it was easy. All you needed was a firewall and an antivirus solution to keep hackers out. Over time, things have become a lot more complex, and cyber criminals quickly began using "poisoned" emails as the primary method for penetrating your networks.
What would you do if your mailbox were breached, or encrypted with Ransomware? How long could you and your business survive without access to this data? Could you afford to pay the Ransom? Do you have systems in place to allow you to restore that data, even if it is encrypted by a hacker?
Alternatively, what would you do if a hacker shared your confidential information publicly – exposing you, your colleagues, and your clients? Or, what if the hacker were to use your email address to perpetrate attacks on other businesses? Hackers have been known to "hijack" an email account so they can email your address book, pretend to be you, and gather more confidential information from your clients or vendors. The effects can be far reaching.
If you are the owner, CEO or an executive of a small or medium sized business in the Toronto area, and you don't know the answers to those questions, then we strongly encourage you to watch this webcast. You don't want to be caught by surprise if your email is compromised. You want to make sure that you have the proper protections and security you need NOW so you are prepared for the unknown. As they say, "Hope for the best, but prepare for the worst". We want to educate Toronto area business owners on email security, because we have seen far too many businesses fail in the wake of a data breach or Ransomware attack.
Who Should Attend?
Managers, CEOs, Executives, and IT Managers interested in learning more about how they can reduce their organizations chances of experiencing a phishing attack, and the subsequent data loss, lost productivity due to downtime, reputational damage, and the loss of privacy of their information. Not to mention the enormous time and money being spent on remediation. If you aren't sure whether your email security is up to the task, then I strongly encourage you to attend this Webcast.
Meet Your Presenter: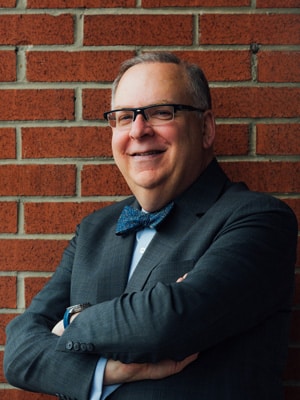 Ted Shafran
Founder & President
Ted Shafran is the President and founder of Connectability Inc., and author of the book "The Business Owner's Common-Sense Guide To Trouble-Free IT". Having lived through far too many dismal service experiences, Ted founded Connectability with the goal of changing how a service business should be providing service to its customers. That's why he is so passionate about delivering strategic consulting advice and exceptional customer service to all his customers!
Ted has been in the computer industry for over 40 years, so he has the experience and know-how to help you leverage technology to achieve the goals of your business. Ted's journey began when he founded KTS – a developer of specialized software - when he was just 22 years old. He spent the next 18 years building KTS until it had 80 staff members and offices in Toronto, Montreal, New York and Los Angeles. After selling KTS in 1995, Ted saw a growing need for computer and network infrastructure services and consulting. To fill that need he founded Connectability. Ever since then, he's been delivery industry leading IT services and support to businesses across the GTA.