Exclusive FREE Report:
Disaster Recovery Planning Template
When disaster strikes, business suffers. A goal of business planning is to mitigate disruption of product and service delivery to the greatest degree possible when disruptions occur due to disasters. Business continuity is the overarching concern. An IT disaster recovery plan is the lynchpin of an overall business continuity strategy. The purpose of business continuity is to maintain a minimum level of service while restoring the organization to business as usual. If a business fails to put a disaster recovery plan in place and a disaster strikes, the company risks losing customers to competitors, losing funding, missing out on major opportunities, and having their products viewed as unnecessary.
Connectability encourages every organization to be proactive and execute a Disaster Recovery plan. To assist, we have provided you with this template as a springboard for your organization's customized plan. Please contact our team if you require assistance.
Get Your FREE Report NOW!
Download The Free Report Now!
Important! We hate spam as much (or more!) than you and promise to NEVER rent, share, or abuse your e-mail address and contact information in any way.
Provides Multiple Tech Solutions At Record-Breaking Time
We engaged Connectability early in 2015. We have been very happy so far. The response time is swift and staff are very knowledgeable. I like the way Connectability offers multiple solutions to issues. It makes the decision process easier – who doesn`t want that when it comes to their IT concerns?
Cathy Matyskiel
Office Manager
MD+A Health Solutions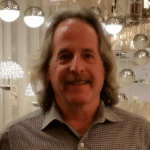 We have been with Connectability for almost two years. They have provided us with great service and the comfort of knowing that if we have a problem, they quite often know about it before we do, and fix it with minimal down time, if any at all.
Michael Gladstone
General Manager
Royal Lighting