Exclusive FREE Report:
How Cyber Criminals Use The Dark Web To Steal Your Data And Access Your Network, And How You Can Stop Them
Are you regularly and proactively reviewing your company's cyber security protections? Are you fully aware of all the latest cyber threats and vulnerabilities? How about your IT provider or IT team? Do they consistently research and identify cyber protections for your organization to invest in? Finally, do you know, with certainty, that you could recover quickly from a Ransomware attack or a Data breach?
You might not know the answers to these questions right now. And that's okay, so long as you use this as an opportunity to improve your understanding. And if these questions make you nervous, that's a good thing too. It means you take the security of your network and data seriously!
Get Your FREE Report NOW!
Download The Free Report Now!
Important! We hate spam as much (or more!) than you and promise to NEVER rent, share, or abuse your e-mail address and contact information in any way.
Provides Multiple Tech Solutions At Record-Breaking Time
We engaged Connectability early in 2015. We have been very happy so far. The response time is swift and staff are very knowledgeable. I like the way Connectability offers multiple solutions to issues. It makes the decision process easier – who doesn`t want that when it comes to their IT concerns?
Cathy Matyskiel
Office Manager
MD+A Health Solutions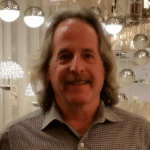 We have been with Connectability for almost two years. They have provided us with great service and the comfort of knowing that if we have a problem, they quite often know about it before we do, and fix it with minimal down time, if any at all.
Michael Gladstone
General Manager
Royal Lighting