Exclusive FREE Report:
Business Continuity, Disaster Recovery & Cloud Backup: What They Are, Why You Need Them, and How They Can Prevent Data Loss, Extended Downtime, and Cyber Security Attacks
How effectively are you protecting your company's data? Do you know how quickly you can be back up and running in the event of an emergency? Do you have protections in place to prevent hacker attacks, data theft, and downtime? If these questions make you nervous, don't worry, you're not alone. That's actually one of the main reasons I wrote this report
Read this guide and you'll discover:
The 5 most common types of Backup solutions and the pros and cons of each
How a Business Continuity & Disaster Recovery (BCDR) Solution works, and how it can prevent data loss, downtime and hacker attacks
What some backup vendors exclude that could end up costing you a bundle in the long run.
The hidden truth about SharePoint, Google Drive and Dropbox, and what you need to do to reduce your risk
Key questions you need to be able to answer about your backups. If you can't then you've chosen the wrong solution
Get Your FREE Report NOW!
Download The Free Report Now!
Important! We hate spam as much (or more!) than you and promise to NEVER rent, share, or abuse your e-mail address and contact information in any way.
Provides Multiple Tech Solutions At Record-Breaking Time
We engaged Connectability early in 2015. We have been very happy so far. The response time is swift and staff are very knowledgeable. I like the way Connectability offers multiple solutions to issues. It makes the decision process easier – who doesn`t want that when it comes to their IT concerns?
Cathy Matyskiel
Office Manager
MD+A Health Solutions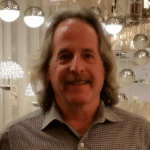 We have been with Connectability for almost two years. They have provided us with great service and the comfort of knowing that if we have a problem, they quite often know about it before we do, and fix it with minimal down time, if any at all.
Michael Gladstone
General Manager
Royal Lighting