Is Your Business Safe From Cybercrime?
Sign Up By December 9th
And Get 20% Off
Our Business Basics Plan!
If you store critical data on your company network you need to have strong security protections in place. That includes things like Anti-Virus and Anti-Malware software, and making sure they're constantly up-to-date. But that alone isn't enough. You also need to be sure your network is constantly monitored by skilled IT professionals so that when a problem does emerge, you know right away, no matter how small. And finally, when you have an issue (and it really is "when" not "if") - your IT provider should be able to login to your network using remote access software to fix those issues faster!
In the IT world small problems have a habit of spiraling into serious, expensive, headache inducing issues that cost you in productivity, and downtime, not to mention support fees. That's why we created our "Business Basics Plan". We wanted to make sure there was a reasonably priced option for small businesses that just want someone to keep an eye on their network for them, and fix problems when they come up.
It includes:
Webroot Antivirus – one of the top-rated Anti-Virus programs (as surveyed by PC Magazine)
Malwarebytes Pro Anti-Malware – the market leader in Spyware and Malware protection
24 x 7 Remote Monitoring and Management (RMM)
LogMeIn Central Plus – a world leader in secure remote access
How Do We Deliver These Results?
We automatically update your machines with the latest security patches and protections, and our RMM software is constantly monitoring your infrastructure for any issues. If our RMM software detects a problem, we get an automatic alert and we'll notify you immediately, provide our recommendation, and resolve the issue by either sending a technician onsite or fixing it remotely, assuming you give us the go-ahead. If possible we always fix issues remotely so we can get you back up and running faster and at a lower cost; that's why we include remote access software.
As a long-standing IT provider we're in the business of making sure YOUR business is running smoothly. We understand how important your IT infrastructure is, and how disruptive it can be when it's not working. That's why we include all the basic pieces of software and monitoring that we believe businesses need to adequately protect themselves from cybercriminals and prevent downtime and lost productivity. Connectability always aims to deliver the most responsive, fastest, and least disruptive support in the Greater Toronto Area!
And until December 9th, anyone who signs up for our Business Basics Plan will get 20% off for the first 3 months! If you have any questions give us a call at 416-966-3306 or fill in the form on the right side of the page!
Sign Up For Our Business Basics Plan Now,
Give Us A Call At 416-966-3306
20% Off Until December 9th!
Fill Out The Form Below For More Information On Business Basics
Important! We hate spam as much (or more!) than you and promise to NEVER rent, share, or abuse your e-mail address and contact information in any way.
"We have worked with Connectability for nearly 20 years."
In that span of time we have never had a problem that Connectability couldn't solve. They are very responsive in crisis situations and we have always been very satisfied with their solutions.
We operate outside of standard business hours and Connectability has provided support in evenings, on weekends and even holidays. Their technical support is exceptional and as a reseller of industry standard computer hardware, their prices are very competitive. We consider them an integral part of our organization and continue to rely on them as a provider of support for our mission critical computer infrastructure.
Marian Bukal, IT Director, DVI Lighting Inc.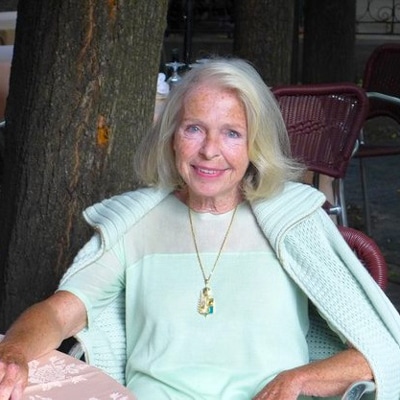 "Connectability has been our most important discovery in the service world that supports the operations of our business."
Since 1998, all our Head Office computer systems, both Mac and PC, have relied on the immediate response and expert, cost-effective maintenance of the Connectability team.
I can't begin to quantify the savings in our staff time and effort.
Dr. Barbara C. Eastman, President, The Probyn Group