Free Executive Webinar
The Importance of Data Backup and Disaster Recovery And the 5 Ways You Can Prevent Data Loss And Extended Downtime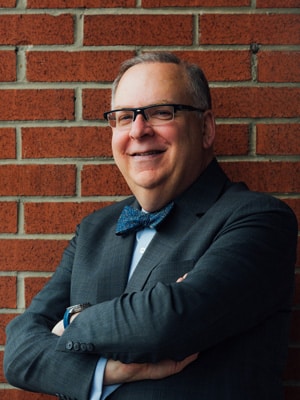 Ted Shafran
President of Connectability
Webinar Details:
Date: Thursday, May 6th, 2021
Start Time: 10:30 am – 11:30 am
Webinar Details:
Date: Thursday, May 6th, 2021
Start Time: 10:30 am – 11:30 am
Ted Shafran
President
Bill Laverty
Channel Sales Account Executive
Datto Sales Engineer

Back in the early days of computing, solid backups were hard to come by. First there were floppy disks, and soon after came tape drives. The issues were that these solutions didn't hold a lot of data and the backups were prone to failing over time. In fact, in our experience, the average failure rate for a tape drive is 100%. Meaning that eventually ALL tape drives will fail.
Thankfully there are MANY backup solutions out now that are significantly more robust than the products on offer 10 years ago. However, with the number of backup options growing, it can be difficult for business owners and managers to truly understand what they are getting. And since backups are critical to most businesses, it is more important than ever to ensure you are getting the right solution for your business.
You might wonder, how often data is being backed up? How long will recovery take if your hardware fails? What if your server is hosted in the cloud? How does that impact recovery? And what if you don't use a server at all, and instead store your files in a cloud application like SharePoint, or Google Drive? Do you need to back this data up?
These are all important questions that your leadership team needs answers to. If you aren't sure, it pays to get in touch with your IT Provider or internal IT team to learn more. You might discover that your current solution isn't capable of meeting your recoverability needs. If you don't ask, you'll never know.
If you don't know the answers to all the questions above, or if you aren't confident your backup could be restored quickly in the event of an emergency, I strongly encourage you to attend this event to learn how you can select and implement the right backup for your business. It just might be the difference between extended downtime, lost customers, and bad PR, and being back up and running in an hour. The choice is yours.
We will also have a guest speaker, Bill Laverty, from Datto – one of the world leaders in Business Continuity and Disaster Recovery Solutions to demonstrate some of the options available to anyone with an in-house server.
During the event, you'll learn:
What backup options are available today, and what to avoid
What types of information you should be backing up? (Server, Workstation, Database, etc.)
What recovery looks like after a hardware failure or data breach
5 Ways you can prevent data loss and extended downtime by choosing the right backup solution for your business
How you can implement your chosen backup
Who Should Attend?
Managers, CEO's, and Executives interested in learning more about how they can reduce their organizations chances of experiencing extended downtime, data loss, lost productivity, and lost sales – all by selecting and managing an appropriate backup solution. Individuals who aren't sure whether their backups are sufficient will also benefit from this webinar. While IT managers are welcome to attend, this session will NOT be a deep dive into the technical aspects of various backup solutions, but will instead focus on the pros and cons, which solutions will work for each type of business, and when it's time to consider making a change.
Save Your Spot
Meet Your Presenter: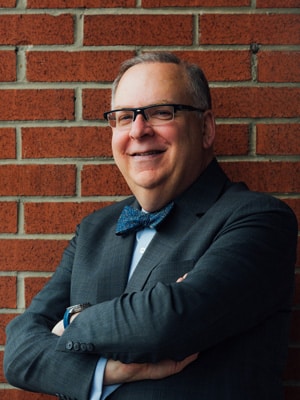 Ted Shafran
Founder & President
Ted Shafran is the President and founder of Connectability Inc., and author of the book "The Business Owner's Common-Sense Guide To Trouble-Free IT". ...more"